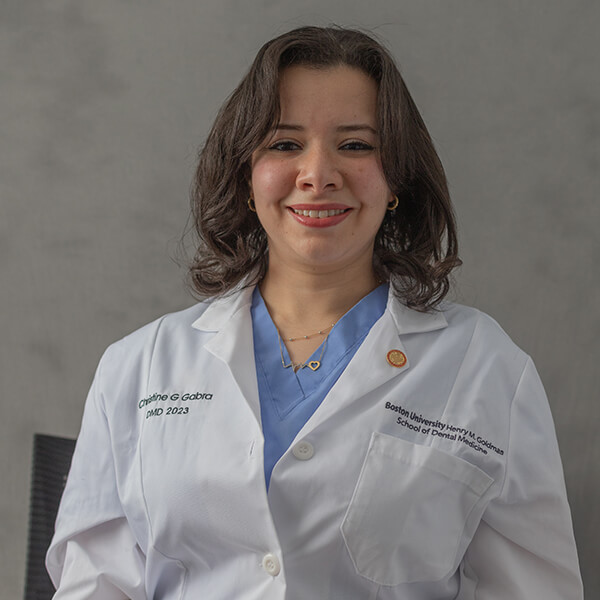 ---
"I love treating patients from different ages and backgrounds and believe that one of the core values of dentistry is to provide patients with a stress-free dental visit, by listening carefully to the patient's concerns and fears to provide the best dental treatment available."
Dr. Gabra has been a dentist since 2012, where she received her Bachelor of Dental Surgery Degree with High Honors from Modern Science and Arts University (MSA) Cairo, Egypt. In 2014, she became a faculty member teacher assistant at the same university where she taught and guided students in their dental treatment for patients. She earned her Master's Degree in Esthetic and Cosmetic Dentistry in 2018. During her time in Egypt, she also treated patients in underserved communities.
Later she moved to the United States to pursue her dream in becoming an American Dentist. Dr. Gabra decided to settle in Boston and make it her home. In 2023, she received her Doctor of Dental Medicine degree with High Honors from the Goldman School of Dental Medicine at Boston University.
Dr. Gabra is a member of the Massachusetts Dental Society.
---