Pediatric Dentistry
---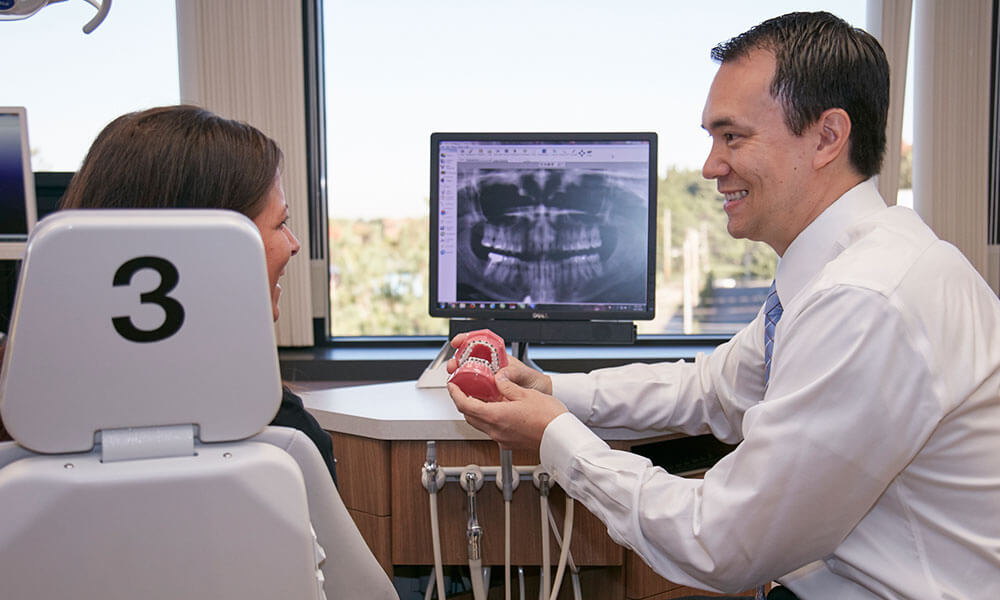 Learn More about our Orthodontic Services
Orthodontics
---
Now accepting New Patients!
---
We consider it an honor to care for your child's dental needs and greatly appreciate the trust you place in us to do so. Their first visit begins with a comprehensive oral evaluation. If you are moving into the area, please ask your former dentist to send a copy of your records.
The doctor will develop a comprehensive treatment plan to help your child achieve the healthy smile you have always wanted. Please feel free to ask any questions you may have about your treatment options when you come into the practice. When you come in for your initial visit please be sure to bring your insurance card and arrive early to fill out your initial paperwork if you have not already done so.
If you have a special occasion coming up or just want to brighten your smile whitening may be a great option to consider. Whether you just need a cleaning, filling or a brand new smile, we are here to help. Great dental care doesn't just make for a fantastic smile, it also helps promote overall health and wellness. We want your child to have the confidence to share their smile with the world!