Eugene A. Mickey, DMD, MPH
---
Retired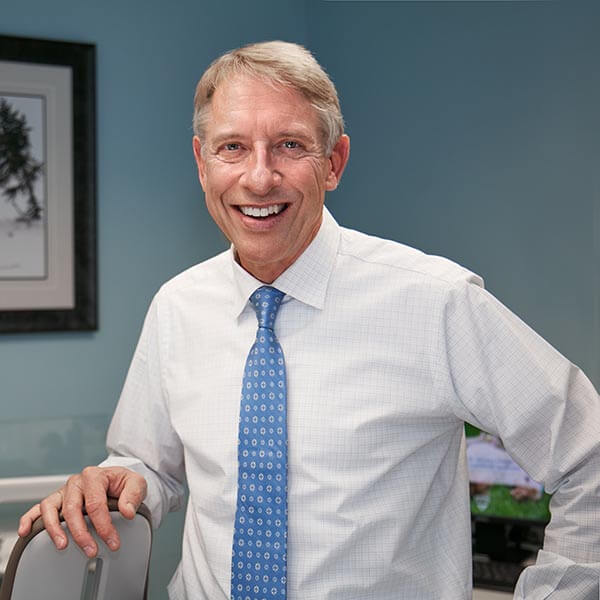 ---
"What I enjoy most about practicing pediatric dentistry is providing a fun, comfortable environment for kids so they never have a fear of going to the dentist."
---
Read Dr. Mickey's Retirement Letter
---
As a result of his philosophy, Dr. Mickey is a master at patient management of the fearful child and can provide all services in a quick and painless manner. He has even been known to sing cavity bugs to sleep before brushing them out of children's teeth. He usually just "wiggles" teeth out instead of "extracting" them. His knowledge of children's behavior in the medical/dental setting is unparalleled. His experience is vast.


Dr. Mickey is a graduate of the University of Pittsburgh School of Dental Medicine and holds dual degrees from Harvard University in Pediatric Dentistry and Public Health. He began his practice in Stoneham in 1989 after years of service to the Native American population in Oklahoma as a member of the United States Public Health Service.


A scientific article co-authored by Dr. Mickey and published in the Journal of the American Dental Association pointed out the potential dangers of pediatric sedation.  He was instrumental in the creation of national guidelines and standards for the use of sedative agents in children.  The results of Dr. Mickey's landmark study have had a great impact on the practice of pediatric dentistry.  For these reasons, our practice concentrates on the use of behavior management techniques that engage the child and parent, rather than on pharmacological techniques that are disengaging.  Dr. Mickey taught interns and residents at Children's Hospital in Boston for 25 years and is a very active member of the ADA, APHA and Red Sox Nation.  Over the years, he has been a strong supporter of many youth activities for the children of his service communities.


His wife Susan is a high school biology teacher and his children Ethel and Sam are in their early 20's and nearly finished with their educations. 
---